Julie Anne Haddock
In 1979 Julie Anne Haddock was cast as Cindy on the first season of the Facts of Life. Other programs she has appeared in are: Boone (1983), The Great Santini (1979), Scavenger Hunt (1979), Like Normal People (1979), and Mulligan's Stew (1977). She has also had notable guest appearances on Give Me A Break (1981), Diff'rent Strokes (1980), Little House on the Prarie (1978), and Wonder Woman (1978). She was also a guest star on the Facts of Life in the 8th season in an episode called The Little Chill (1986).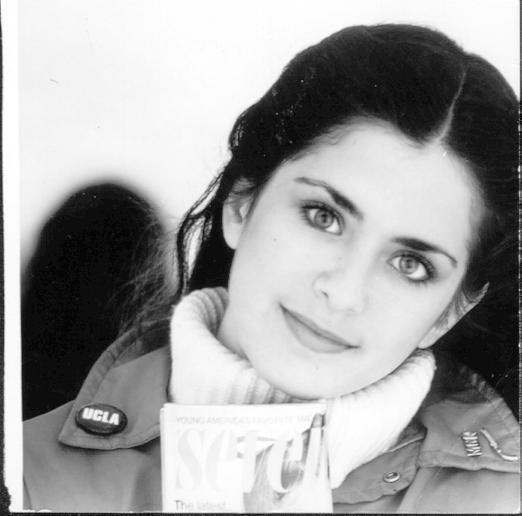 Felice Schachter
Felice Schachter was born on November 17, 1963 in Queens, NY. Felice was introduced to modeling when she was four months old. She appeared in several commercials for such popular products as Ivory Snow, Pampers, and McDonalds. Felice studied ballet since the age of 3 and was in several productions such as "Sleeping Beauty" and "Taming of the Shrew". At age 12 she was featured in a Gary Gross pictorial called "Little Women" with Brooke Shields. Besides this she also appeared in two off-broadway plays. Felice got her big break in 1978 when she was the first girl selected to the original cast of the "Facts of Life". She was selected to play Nancy Olsen, but ironically she was also the first person cut when they retooled the second season. However, Felice did make a few guest appearances on the show until 1986. Her next big acting job was in 1982 with the movie "Zapped" starring opposite Scott Baio. In the years between 1978 and the mid 1980s Felice appeared on the TV shows "Diffrent Strokes", "NBCs Quiz Kids", "The Adams Chronicles", "Alice", "ER", "Love American Style", "Steve Martins Twilight Theater", and "The David Letterman Show". Felice ventured into film production as an Assistan Director and Production Assistant for several commercials. Felice departed from the public eye and started producing full time. She has worked on many projects such as the pilot for "JAG", "Waste Land", "Waiting for the Monkey" and "The Citizen". Felice has come a long way from her Facts of Life days and is currently the Production Coordinator for the series "Law & Order: Special Victims Unit". Felice has a B.A in Semiotics from Brown University.

Information taken from Felice Schachter Fan Page
(www.expage.com/feliceschachter)

Charlotte Rae
Charlotte Rae was born in Milwaukee, Wisconsin, on April 22, 1926 as Charlotte Lubotsky. She has appeared in many TV shows such as "Car 54, Where Are You?" and "Sesame Street". She also played Edna Garret on "Diffrent Strokes" from 1978-1979. In 1979 she was cast in the spin-off, "The Facts of Life". She played Mrs. Edna Garret, the girls lovable confidant and surrogate mother. In the retooled second season she got promoted to school dietician. In season 5 she left her job at Eastland and opened her own gourmet food shop Edna's Edibles. In season 7 she got married again and moved to Africa with her new husband to join the peace corps. Her sister, Beverly Ann Sickle (Cloris Leachman), replaced her. After Charlotte left the show in 1986 she had appeared in over a dozen movies and TV shows. Some shows she guest stared on were "Diagnosis Murder", "The Secret World of Alex Mack", "Cant Hurry Love", and "Sisters". Some films she's appeared in are "Crime in Connecticut: The Story of Alex Kelly" (1999), "Nowhere" (1997), "Tom and Jerry: The Movie" (1992), "Save the Dog!" (1988), and one of my personal favorite's "The Worst Witch" (1986). Her most recent film was the made for TV movie "Another Womans Husband" (2000). Charlotte is still acting and currently residing in California with her husband. She recently starred in a Paper Mill Playhouse Musical; Pippen.



Kim Fields
Kim Fields was born on May 12, 1969 in New York, New York. Kim made her debut on "Sesame Street" at the age of 5, but her most recognizable early role was as the little girls who "looooooooooved" Mrs. Butterworth in the classic syrup commercial. After a small role on "Baby Im Back" and an appearance on the acclaimed miniseries "Roots" she was cast as the role of Dorthy "Tootie" Ramsey, on the Facts of Life. On the first season of the Facts of Life Tootie was cast on roller skates to avoid difficult camera angles because she was too short . Ironically, she was cut from Diffrent Strokes because she was too tall to play Gary Colemans girlfriend. Roller skates were typically associated with African American culture, so in the retooled second season the new writer thought it was too stereotypical so they got rid of them. After the Facts of Life ended Kim went to star in Foxs sitcom "Living Single" from 1993-1998. She also directed some episodes of Nickelodeons "Kenan and Kel". Her most recent films are 2000s "Glow", the made for TV movie "Hidden Blessings", (also 2000), "An Invited Guest" (1999),"Music of the Heart" (1999), "C Bear and Jamal" (1996), "The Crew" (1995), "The Golden Palace" (1992), and "Martin" (1992). When the FOL went off the air in 1988 Kim got her degree in communications and film at Pepperdine University.

Did you know? Kim Fields was voted "Most Talented" at Burbank High School class of 1986.



Mindy Cohn
Mindy Cohn was born on May 20th, 1966, in Los Angeles, California. Mindy was discovered by Charlotte Rae when she was going around private schools to find just the right girl for her new TV show. Charlotte knew the first time she saw her, that Mindy was perfect. Mindy was then cast for the role of somewhat neurotic Natalie Green on the Facts of Life. Since the Facts of Life ended in 1988 Mindy has had many projects including being a talk-show hostess and a game-show guest star. She has also guest starred on shows like "Suddenly Susan" and "Dream On". In 1995 Mindy got a degree in sociology at Loyola Marymount University. This helped her because soon after she got her degree she hosted a radio program in Phoenix, Arizona on teen issues with Alan Thicke. Coincidentally, Thicke co-wrote the Facts of Life theme song. The five most recent programs she was in are "The Kids From Room 402" (2000), "Alone with a Stranger" (2000), "The Chimp Channel" (1999), "Dead Simple" (1999), and "The Second Half" (1993). Mindy also has plans to do a Facts of Life reunion movie in the fall of 2001 along with Charlotte Rae and Lisa Whelchel.




Julie Piekarski
Julie Piekarski was born on January 2, 1964 in St. Louis, Missouri. In 1977 Julie was cast for the New Mickey Mouse Club, with her future cast mate, Lisa Whelchel. She was given a small guest starring roll in Diff'rent Strokes, which soon lead to her role as Sue Ann Weaver on the first season of the Facts of Life. Since she was cut from the Facts of Life in 1980 she has appeared in a number of made for TV movies and guest staring appearances. Some of which include, The Miracle of Kathy Miller (1981); General Hospital (1981); Quincy M.E (1982); Just Like Us (1982); and Three's Company (1984). Julie is married with three children and is currently an entertainment reporter for KPLR-TV in St. Louis.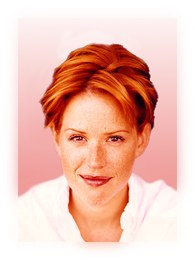 Molly Ringwald
Molly Ringwald was born on February 18, 1968 in Roseville, California to Bob and Adele Ringwald. She is 5'8 '' tall and her natural hair color is aburn. She has an older sister, Elizabeth Anne and an older brother, Kelly Patrick. Mollys first theatrical role was in Sacramento State Universitys stage production of Truman Capotes "The Grass Harp" in 1974. Molly was also a guest star on Disneys "New Mickey Mouse Club" in a segment called "Showtime". She sang a 3 minute melody of 1920s Jazzand Pop tunes, including "Hello Central, Give Me Doctor Jazz", "Thats My Weakness Now", "ou Gotta See Your Mama Everyday Or You Cant See You Mama At All", and "I Wanna Be Loved By You". Molly did her first of only two TV commercials at the age of 6 in 1974. When Molly was 8, in 1976, she got her first professional acting break. She was cast as Kate in the west coast production of Annie. She appeared in this play from June 1978 September 1979. After leaving Annie in 1979 she was cast as the adorable Molly Parker in NBCs the Facts of Life. She later left the Facts of Life in 1980 to start in the Columbia Pictures film, the Tempest. This was her first Feature Film. After appearing in a few low budget movies like "P.K and the Kid", "Packin It In", and "Spacehunter:Adventures in the Forbidden Zone", Molly teamed up with Director John Hughes in the smash hit "Sixteen Candles".Her success continued with "The Breakfast Club". This was to make more money then its predecessor, "Sixteen Candles". Mollys biggest hit was next. The romantic comedy "Pretty in Pink" which was the last film Molly made with director John Hughes. Mollys next film "The Pick Up Artist", staring Robert Downey Jr., was a total flop. Warren Beaty, the movies developer even took his name off the credits. Molly began to choose more mature roles in 1988 such as "For Keeps" and "Fresh Horses". Audiences didnt want to see Molly grow up though. Her next movies were "Strike it Rich", "Betsys Wedding", "Woman and Men: Stories Of Seduction", and "Something To Live For: The Alison Gertz Story". She received praise for this brave portrayal. Then Molly headed off to Paris to film the movie "Face the Music" with Patrick Dempsey. What started off as a working holiday turned into Mollys new home for almost four years. There she met her long time love and now husband Valery Lameignere. Molly returned to the U.S.A to try and revive her career and she missed her family and friends. Her next film was "Malicious" and she then had her own sitcom "Townies". Since then Molly has worked steadily appearing in movies, TV, and a stage production of "How I Learned To Drive". Her latest movie was "Cut" and she recently had a guest appearance on the wall street style drama "The Street".

Lisa Whelchel
Lisa Whelchel was born on May 29th, 1963 in Fort Worth, Texas. Lisas Hollywood career began after she got a spot on The New Mickey Mouse Club in 1977. The producers created a special spot just for her. Ironically Julie Piekarski, who played Sue Ann Weaver on season 1 of the Facts of Life, also was cast for the same show. After her Mousketeer days she was in a few made for TV movies but in 1979 she was cast for the role of Blair Warner on the Facts of Life. Lisa is the only Facts of Life cast member to have appeared in every episode from 1979 to 1988. In 1984, during the shows run, she made an album "All Because of You". It got her a Grammy nomination for Best Inspirational Performance. In July of 1988, just after the FOL ended, she married Steve Cauble, and had three children which she homeschools. She has no plans to return to acting. Except for the FOL reunion. The most recent films she has stared in are "Where the Red Fern Grows: Part 2" (1992), "The Facts of Life Down Under" (1988), "The Facts of Life Goes to Paris" (1982), "The Wild Women of Chastity Gulch" (1982), and "Twirl" (1981). She also guest starred in the TV show "Family" in 1976. Aside from her physical beauty, Lisa Whelchel was nothing in common with her FOL character, Blair Warner. Lisa, a devout Christian, spends her days taking care of her children. In 1997 Lisa appeared in an infomercial for the SpaceMate Gold Exerciser. She also did promos for the 2000 "Facts of Life Unhidden Mysteries" marathon and for "The Blair Tootie Project" (a parody of The Blair Witch Project). Lisa also has a new book out "Creative Correction".

Nancy McKeon
Nancy McKeon was born on April 4, 1966, in Westbury, New York. She has one brother, Phillip, who is 18 months older. Nancy grew up in Forest Hill, NY and was middle class. Her brother and her stared in over 60 commercials together growing up. One day Phillip was trying out for a model job and Nancy's babysitter canceled at the last minute and Nancy had to come along. Nancy was just standing with her mom and the people there picked her for the job. This started her career. Later her family moved out west to California. Phillip got cast on the CBS TV show "Alice" playing Alice's son Tommy. Nancy had a few guest appearances on "Alice" and a few jobs here and there but nothing big. Mean while the Facts of Life just finished 74th in the ratings and NBC was number 3 in a 3-network market. With no other choice, they left the FOL on but some changes had to be made. On the re-tooled 2nd season they needed a fresh face and Nancy was it. In 1980 Nancy McKeon was cast as Jo Polniaczeck on the Facts of Life. This sparked her acting career. Nancy did some acting in between the Facts of Life like "The First Egg", "This Child is Mine", and "Firefighter". After the Facts of Life was cancelled in 1988 she stared in many other movies like 1989s "A Cry For Help: The Tracey Thurman Story", "Love Honor & Obey: The Last Mafia Marriage" (1993), and "The Wrong Woman"(1995). In 1995, she also produced her own short-lived TV series, "Cant Hurry Love". Now Nancy is staring in the Lifetime original series, "The Division", playing Inspector Jinny Exstead.